Physical Education
Here at Dunsville Primary we are passionate and committed to continue the development of our sports provision. We aim to enhance all students' exposure to sports by delivering a wide range of mainstream and niche sports. We aim to not only improve core skills, but also see sport as a vehicle to develop more social aspects such as confidence, teamwork and leadership.
We are fortunate enough to be able to offer a wide range of after school clubs across various evenings. We tailor our clubs to improve the skills of our budding athletes to be
and aim to ready them for the growing number of competitions that we enter.
Here are a few pictures of the competitions we have recently taken part in! If your child has recently participated in a event, check this page for new photographs and results.
We love to be healthy and active at Dunsville Primary School!
We had a healthy start to the year in September during our Healthy Living Week. We enjoyed lots of physical activities during the week aswell as lots of healthy eating sessions. We started the Daily Mile which the whole school love! We also took part in a healthy sculpture competition. Look at the photos of our amazing entries!
During Healthy Living Week Year 3 took part in a healthy smoothie making workshop with Doncaster Rovers. They had great fun and learnt lots about keeping healthy.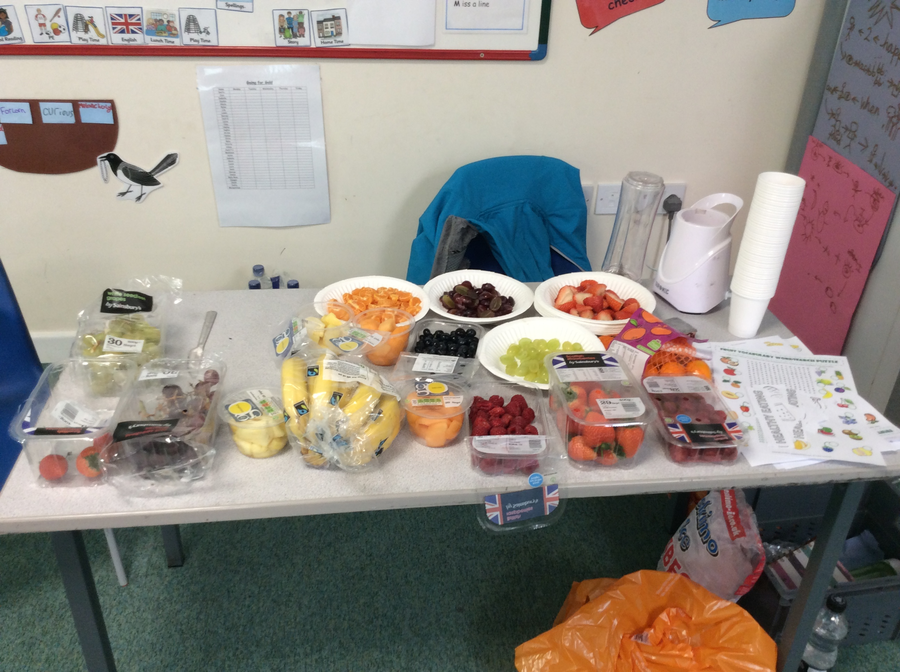 Change4Life
In September a selection of children were chosen from Year 2 and Year 5 to be Playground Leaders. Here is a little bit of information about the initiative:
Playground Leaders
We regularly promote and encourage our children's leadership qualities and creativity. We provide platforms to become Playground Leaders when in Year 2 and Year 5 and always like to give children responsibilities during our curriculum delivery. Our Playground Leaders sessions aim to increase the pupils' confidence by harnessing their passion for sport.
Our Year 5 Leaders have a very established routine of aiding games on the playground during lunchtime. I asked some of the leaders what they enjoy about their role and here is their response:
"I think it's quite nice to see the little children having fun at lunchtime" Mason
"I like teaching the young kids games that make them more physical and healthy". Maxim
The leaders received training at the beginning of the year from Active Fusion. They will be attending a Fusion Conference in June with lots of other Doncaster schools where their achievements will be celebrated.