Music
At Dunsville Primary School, we love music. We teach music from the foundation stage to year 6 and we are lucky to have a number of teachers who can play musical instruments and read music.
In school, we use the Kapow scheme of work to support the delivery of the music curriculum. We believe in a practical curriculum, which the children really enjoy. The children have the opportunity to listen and appraise a wide variety of different styles of music, practise, perform and compose using glockenspiels and our own musical instruments.
We have been really lucky to be able to rehearse and perform Christmas songs for parents and grandparents. Here are some photos from after the performances:
We also have a school choir which we are really proud of. We practise after school each week in the autumn term and sing for enjoyment! We perform at a range of events, including singing at the over 65s Christmas party, carol singing at Sainsburys and singing at the local residential home.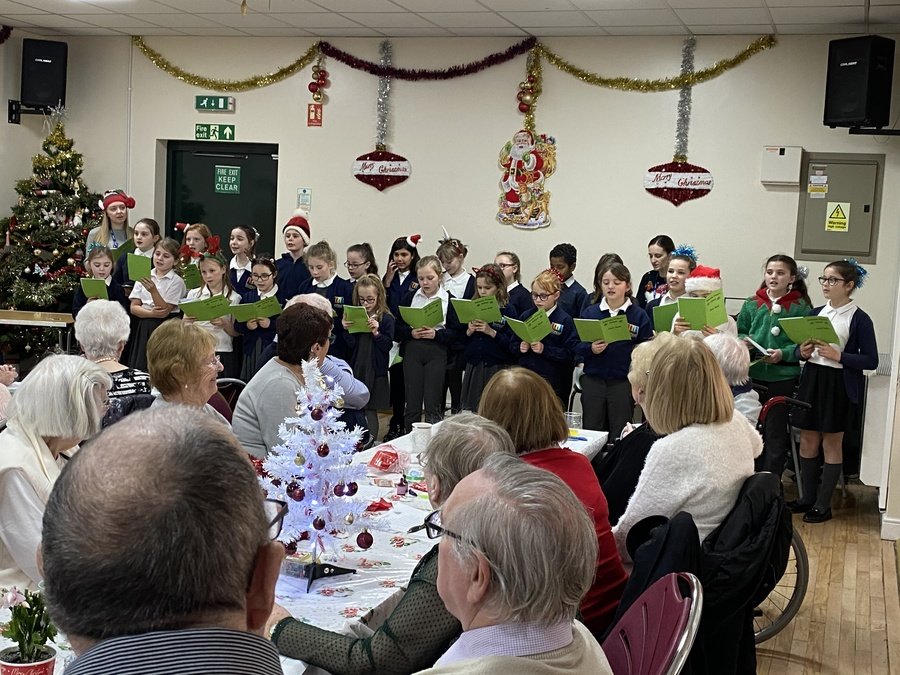 Every two years, we also take the children to the Young Voices concert at Sheffield Arena, which is always a fantastic event. Many parents choose to join us in the audience and it is always a highlight of the year. Please find photos of these events below.
Intent Statement
At Dunsville Primary School, the music curriculum aims to engage pupils to develop a life-long love of music. It also aims to increase pupils' self-confidence and creativity, to inspire those to continue their musical learning into secondary school and beyond. We focus on developing the skills, knowledge and understanding that pupils need in order to become confident performers, composers and listeners. Our curriculum introduces pupils to music from all around the world and across generations, teaching pupils to respect, appreciate and evaluate the music of all traditions, communities and historical periods, including works of the great composers and musicians.
We aim to provide pupils with a range of experiences and opportunities for music making, from the foundation stage to year 6. All pupils will be able to use percussive and tuned instruments, voices, and technology where appropriate, and develop their skills of listening, performing, composing and improvising. The music curriculum is a planned and detailed, knowledge-rich scheme of learning. This ambitious curriculum builds upon pupils' interests and equips them with the knowledge and skills that are transferable to other areas of the curriculum, such as team working, creative thinking, problem solving, decision making and presentation and performing skills, and direct links to computing are made through curriculum links.
At Dunsville Primary School, we pride ourselves on performances to highlight pupils' achievements. By the time that our pupils leave our school, we aim to ensure that they can appraise music from a range of styles and cultures, as well as from our own British heritage, using the interrelated dimensions of music: pitch, duration, dynamics, tempo, timbre, texture, structure and musical notation. We also aim for our pupils to be able to read music so that they are ready for life at secondary school and beyond. As a school, we intend that pupils should be exposed to the rich world of music, so that they may go on to have careers in this area, and make an essential contribution to the creativity, culture, wealth and well-being of the wider world.