Welcome to the Amber class page! My name is Miss Wicks and I am the class teacher for Amber class. Amber is Nursery and it is also known as Foundation Stage One (FS1). Here at Dunsville, we work closely with Aquamarine class (Reception) during child-initiated time within our Foundation Unit.
Miss Thomas, Miss Fenton, Mrs Outram and Mrs Stewart also work with us across our foundation stage unit.
Our staff in our Foundation Unit help to support and enhance our learning opportunities as we learn through play.
Every day we are busy exploring and investigating the different areas in our classroom both inside and outside. We are outdoors in all weathers and we love to explore and create our own new environments to play in!
Here are some pictures of the fun we have in our classroom...
We have been learning all about Growing and Changing! Here is a little insight into the exciting new things that we learn everyday.
Chick us out!
The children were very excited to find out that we were having some special visitors in foundation, 10 round and shiny eggs!
During their 2 week stay in foundation, the children learnt a lot about the life cycle of a chicken and made many observations! We even used drama to act out the different stages. The children became very attached to the chicks and loved having the opportunity to hold them, feed them, clean them out and even weigh them. The children across school loved checking in on the chicks every dinner time to monitor their changes. We hope you enjoyed coming in to see them grow too!
In the final days of having the chicks, the children continued to monitor how much they had grown by taking daily pictures and adding them to our chick timeline on the wall. In the space of 7 days, we couldn't believe how much they had changed and how quickly they had developed feathers on their wings!
The Enormous Turnip
In Literacy, we have read 'The Enormous Turnip'. We enjoyed acting the story out using our story map, we then innovated the story to change the turnip to a different fruit or vegetable.
Take a look at our fabulous acting...
Planting
Having the opportunity to watch the chicks change and develop inspired us to explore how other things in our world change and develop over time, like plants! We have enjoyed planting our seeds and are continuing to take care of them and monitor their growth.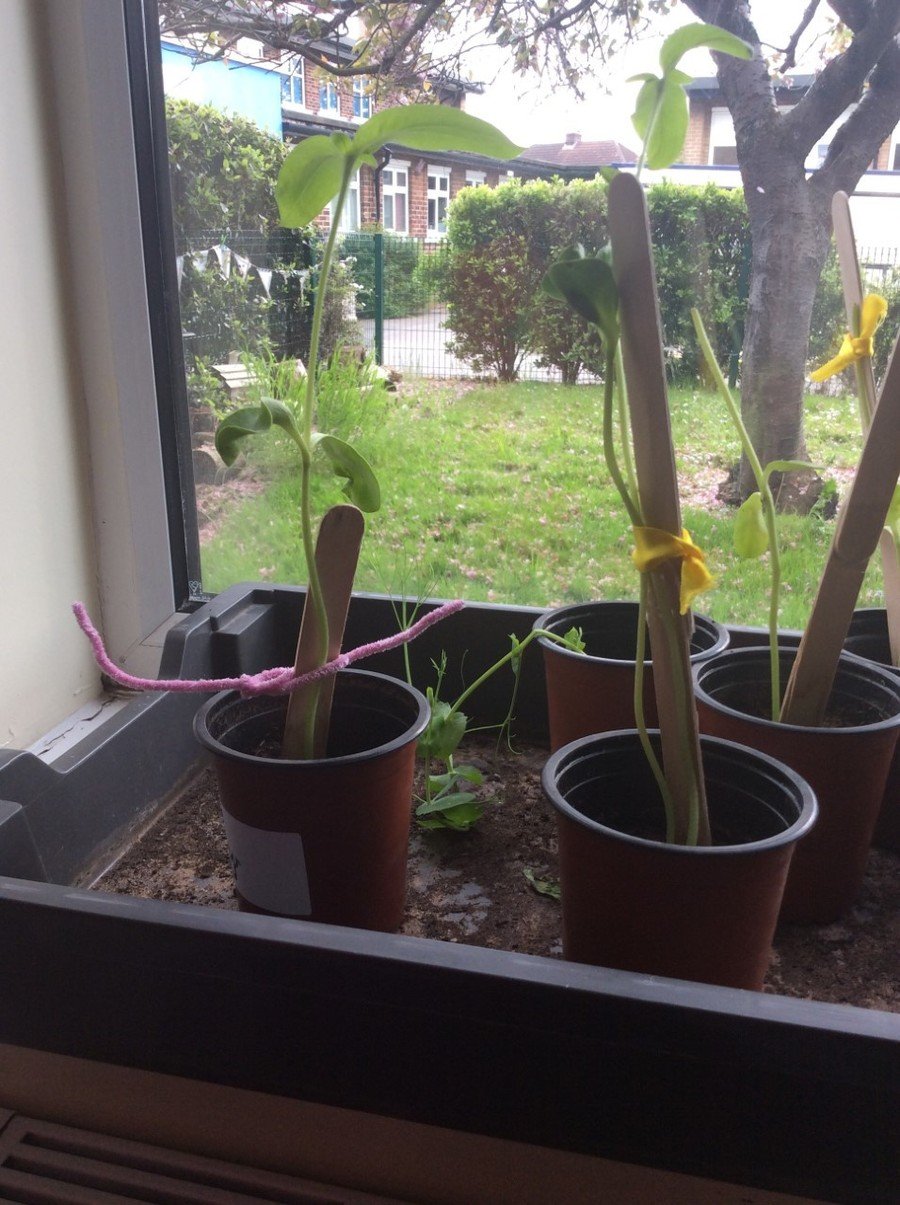 Maths
Here are some pictures of us developing our mathematical knowledge and skills...
Thank you for visiting our class page!