Hello and welcome to our Quartz page! Miss Shreeve is our class teacher and we are also very lucky to have Miss Fenton working with us to support our learning. Please take a look at all the great stuff we have been getting up to so far this year. We hope you like it!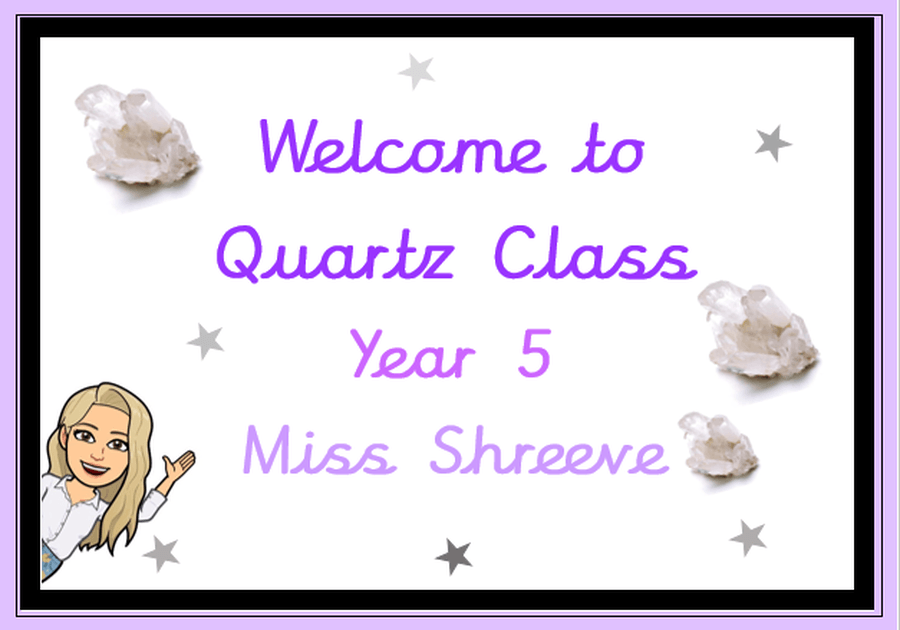 English
We have certainly had a jam-packed start to the year! In English, we have been looking at 'Rags to Riches' stories alongside our focus text of Streetchild by Berlie Doherty. To begin our unit, we came to school to discover a suitcase filled with clues about our new text. Upon inspection, we used our inference skills and came to the conclusion that the suitcase belonged to a little boy, who was possibly from the Victorian era. As part of this unit, we focused on creating detailed setting and character descriptions and worked hard to make our reader feel sorry for our main character.
Maths
In maths, we have been focusing on our understanding of number and formal written methods. We have been using a variety of resources to support our understanding and have been striving to challenge ourselves to tackle problem solving activities. Across the year, we have been working on our 'coaching' skills, which enables us to work in pairs to coach each other through a maths question. All of Quartz Class have shown great determination when dealing with new mathematical concepts and have shown resilience when apply their learning in different contexts. Most recently, we have been learning about decimals numbers and how we represent the value of each digit.
Curriculum
Our Science topic this term is 'Space'. During this unit, we have learnt the names and order of the planets, investigated how we get day and night and have explored the different phases of the moon. As part of our learning, we also created some amazing Space artwork using water colour and collage!
Today was 'SNOW' fun!
Take a look at some photos of us having fun in the snow!