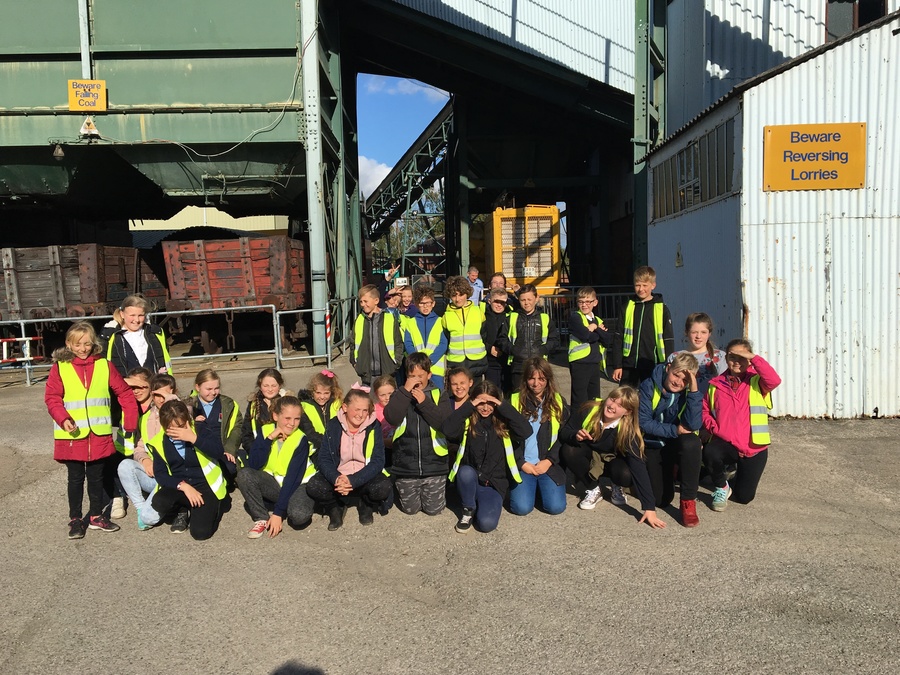 What we have been doing...
Healthy Life - Healthy Me
During Healthy Living Week, children took part in lots of different activities to promote living a healthy lifestyle. This tied in perfectly with our Science topic which focused on how to live a healthy life and the effects of it on your body. During this term, the children designed their own science investigation, which explored heart rate through the influence of exercise. Have a look at the photos to what the children got up to...
Dig Deeper
Children in Year 6 have spent quality time learning about Coal mining in our local area and across the country. We have covered a range of different areas, learning lots of different things including: coal mining extraction techniques, locations of mines in Yorkshire, the dangers of mining and much more. The children have thoroughly enjoyed this topic but especially enjoyed going to the National Coal Mining Museum, where they had the fantastic opportunity to travel down the mine to have a first-hand experience of what it was like for a miner. During this experience, the children had the chance to do a range of activities such as digging coal in a race against the clock, crawl through tunnels where children would have had to go and see where the pit ponies were kept underground.
Book Week was Out of this World!
During book week, both Year 6 classes focussed all of their work around the brilliant book: Fantastic Beasts and Where to Find Them, by J. K. Rowling. The children chose a beast from the book that they were interested in, including: Nifflers, Occamys, Erumpents and a Basilisk! They produced wonderful descriptions of their beasts that included a range of descriptive techniques that beautifully created the image of their beast in their reader's mind. They used a range of adjectives, adverbs, similes, metaphors and personification. The children then went onto write an instruction text about how to trap their beast where the children got to use their imagination about how they could capture their beast to help the famous Newt Scamander. Check out the images from book week on the left and a selection of photos of the children retelling an information text called 'How to Trap and Ogre' for our instruction unit of work for a Talk for Writing task.
Year 6's Fantastic Home Learning Activities
Well done to all the children who have put 100% effort into their home learning activities. Not only do a large amount of the home learning books look great but we have also received some brilliant D&T and Art projects. Have a look at some of our Coal Mining from last term and some Rainforest projects we have received this term...
As a school, we just wanted to thank you all for your ongoing support with your children's home learning. Please see the Spring homework grid below.
Reminders:
SATs Maths book due every Thursday.
Spelling Test (homework spellings) every Monday.
Please support your child to practise their times tables up to 12x12 and read their reading book as regularly as possible.