Diamond Class
Welcome to Diamond's webpage!
Hello my name is Mrs Chesters and I am the teacher in Diamond Class. We are a Year 1 class who work closely with Emerald and Garnet class. We are very lucky to have Mrs Credland working with us this year.
Take a look at what we've been getting up to...
Spring Term 2018:
This term our topic has been 'Space Explorers'. A strange creature landed in our classroom and made a real mess! We spent a lot of time trying to find out who she was. She sent lots of messages to us in her Alien language and we had to decode them.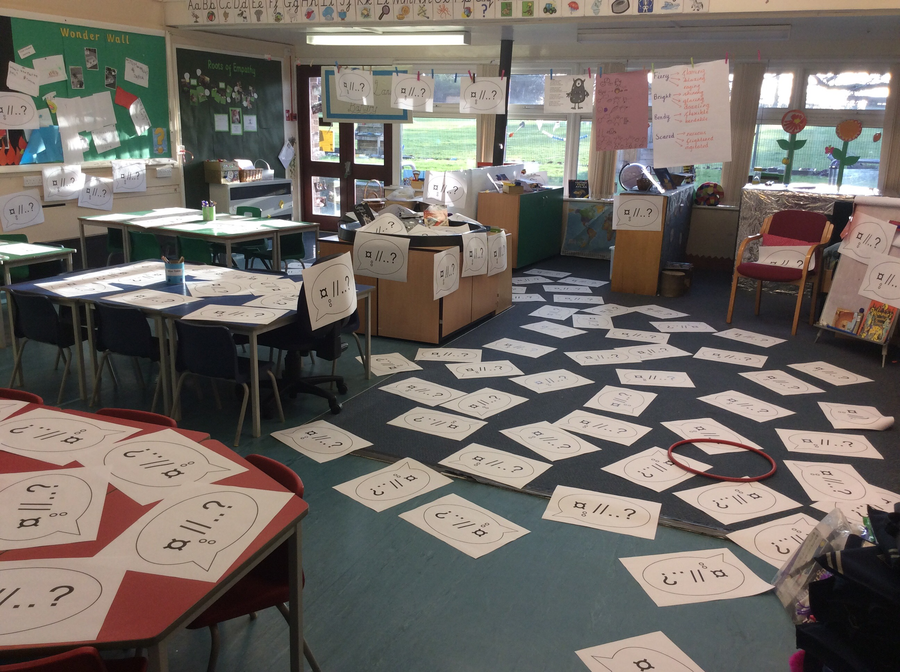 She left messages all over our classroom!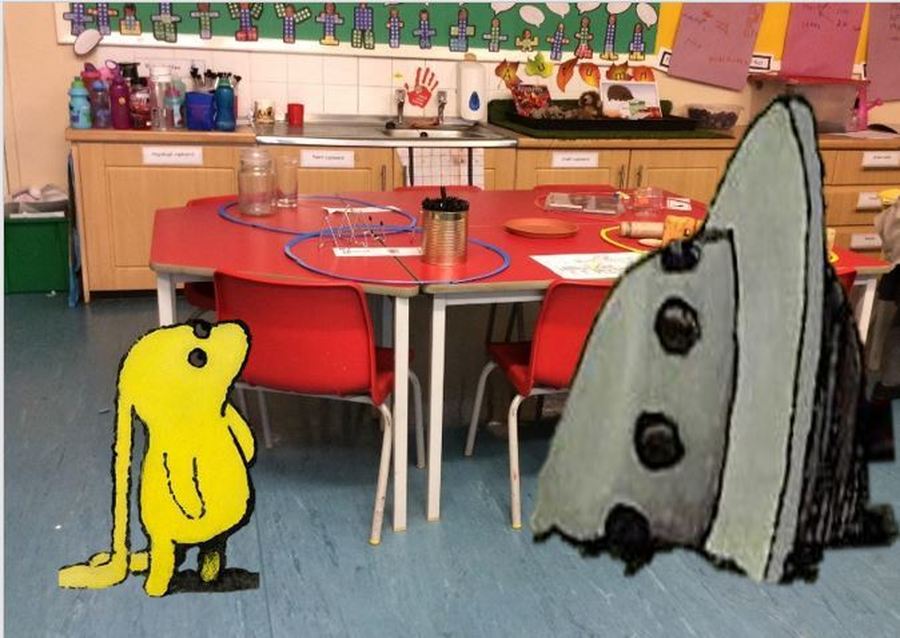 We recently visited the Yorkshire Wildlife Park as part of our science topic.
We had a great day learning about animals and their habitats.
Here's what we got up to in Autumn Term 2017:
Below are a few instructional videos to help you prepare your child for the Year 1 Phonics Check in June.
If you need any further information or assistance please let us know.
Current Newsletter
Spring 2
In Phonics we will be continuing Phase 5 of letters and sounds. In Phase Five, children will learn more graphemes and phonemes. For example, they already know ai as in rain, but now they will be introduced to ay as in day and a-e as in make. During Phase 5, the following tricky words (which cannot yet be decoded) will be introduced: oh, their, people, Mr, Mrs, looked, called, asked, and could. Spellings will be sent home on Fridays and these need to be practised for the following Friday when children will take part in a spelling test.
In Maths we are:
· Recognising coins and notes
· Making amounts to 20p using a variation of coins
· Continuing to practise our number bonds to 10 and 20
· Taking part in mental maths recall of our 2 times table
· Exploring measures- estimate and measure length, weight and capacity
· Finding fractions of shapes and amounts (including halves and quarters)
· Naming and ordering the days of the week and months of the year
· Read o' clock times on an analogue clock
In English we are:
· Learning our 'Phonics' (see separate section)
· Learning about Reports
· Learning about the features of letter writing with help from the book Meerkat Mail
· Using finger spaces in our writing
· Adding suffixes to words such as –ed, -ing, -er and –est
· Writing sentences using the correct punctuation
In Science we are:
· Learning about animals and humans
· Identify and name a variety of common animals including, fish, amphibians, reptiles, birds and mammals
· Identify, name, draw and label the basic parts of the human body and say which part of the body is associated with each sense.
In Topic we are:
· Finding out about famous space explorers
· Learning about the Moon Landing
· Making a space rocket
· To create, understand and use algorithms