Welcome to Moonstone Class
WELCOME TO MOONSTONE!
Welcome to our Moonstone page. Miss Shreeve is our class teacher and we are also very lucky to have Mrs Benson working with us to support our learning. Please take a look at all the fun stuff we have been getting up to this year. We hope you like it!
Moonstone Class x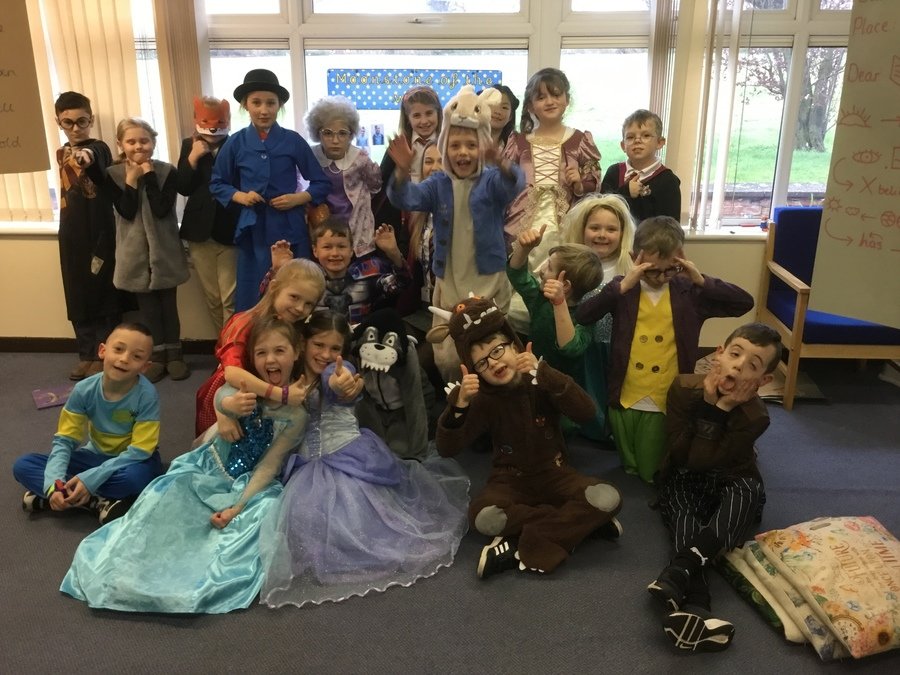 Our learning
This half term has been jam packed with fun and exciting learning!
In English, we have looked at poetry, adventure stories, instruction texts and fairy tales. Our favourite English unit has definitely been instruction writing as we were visited by a very surprising visitor. We arrived at school to find huge, muddy footprints all over our classroom! We needed to find out who had been in our classroom so, Miss Shreeve checked the CCTV cameras and found evidence that a woolly mammoth had been into our class! Mr Dunphy wasn't happy our visitor had made a mess of our school so we decided to learn an instruction text of how to wash a woolly mammoth, just in case he returned. We learnt the text through drawing a text map and rehearsing the actions. Through this, we learnt what makes a super set of instructions and decided to write some ourselves. We first tried to write instructions for how to make orange juice but we soon found out that the orange juice would go everywhere if you didn't add enough detail! Once we learnt how to make our instruction clear through expanded noun phrases and adverbs, we then went on to write some super creative instructions for how to catch an animal.
In Maths, we have explored lots of different areas such as number, addition and subtraction, multiplication and division and lots more! We have had lots of opportunities to use a variety of maths equipment to support our learning. We have been working really hard in maths this term and have been challenging and pushing ourselves in order to get better. We have loved working together and discussing how we are going to tackle problems - we have certainly developed our fancy maths language! We have embraced Timetable Rockstars and love playing lots of different times table games. We are determined to beat Onyx in our 'Battle of the bands'!
Life in the Roman Army
As part of our topic this term, we went on a trip to Murton Park to experience a day as a Roman solider. We were all very excited about taking a step back into the past!
We learnt what life was like in the Roman Army and completed activities such as: spear and sword practice, oil lamping making and writing using Roman letters and numerals. We completed these task while dressed as a real life Roman Solider. It was surprising to feel how heavy the helmets and shields were. Throughout the day, we had lots of fun learning firsthand about the Roman Army, living in the tiny barracks, marching in our legion and worked hard to practice using shields to create the turtle formation. It was a full on day and we were exhausted by the end of it! Life in the Roman Army was hard work!
Long term plan (2018-2019)